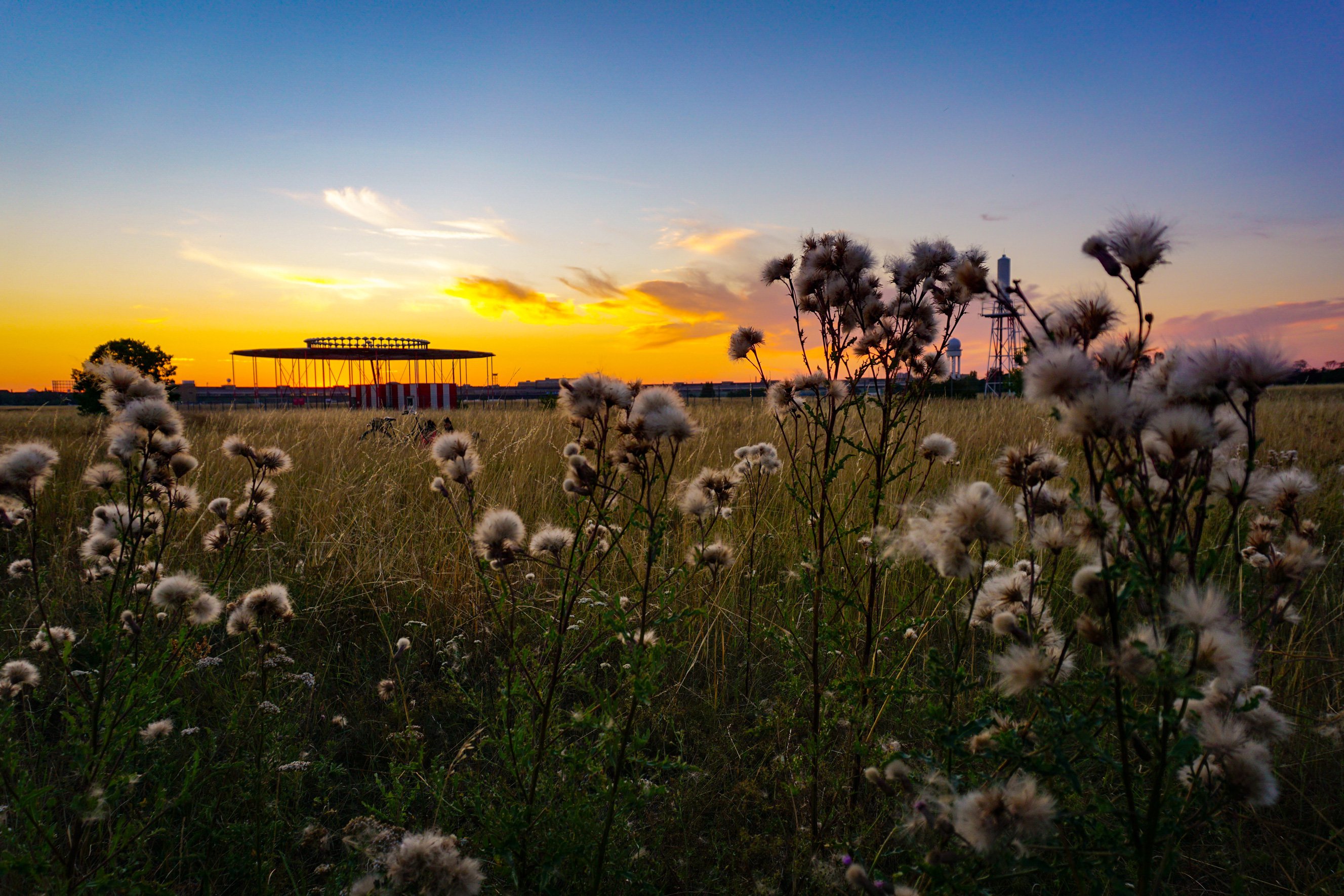 Click here for the jury decision 2022!
DRAUSSENSTADT-Call for Action 2022
We are pleased to announce the DRAUSSENSTADT-Call for Action from April 4, 2022 until April 24, 2022!
As in 2021, we will fund cultural events in Berlin's outdoor space.
In 2022, the Stiftung für Kulturelle Weiterbildung und Kulturberatung will award more than 1 million euros in funding from the Senate Department for Culture and Europe for cultural events in publicly accessible locations that are eligible for approval.
Thus, cultural events of up to 25,000 euros (gross) can be applied for the implementation period from June 2022 until the end of October 2022. In justified exceptions, up to 40,000 euros (gross) can be applied for to reduce barriers.
The application can be submitted between 04 April 2022 from 13:00pm until 24 April 2022 11:59pm.
The application deadline is 24 April at 11:59pm!
During the application period, there is an info phone for brief advice on Mondays and Fridays from 10 am - 3 pm and Wednesdays from 3 pm - 5 pm.
Applications can be submitted by individuals (sole proprietors, freelancers and solo self-employed) and legal entities such as companies, associations, federations, collectives, etc., who are active in Berlin as freelancers/self-employed or commercially active and registered. Individuals must also be registered with their first residence in Berlin and be at least 18 years old at the time of application submission.
Eligible for funding are approvable, non-profit-oriented concepts for cultural events in publicly accessible urban spaces in Berlin, free of charge and outdoors. Applications can be submitted for events in a wide variety of formats from all cultural or artistic fields.
Applicants are free to find suitable venues for their events. They are responsible for obtaining all necessary permits and insurances and for complying with all requirements. Permits do NOT need to be in place at the time of application.
At the time of the event, those responsible for the project must submit a hygiene concept in accordance with the regulations then in force and guarantee its implementation. The Foundation for Cultural Continuing Education and Cultural Consulting is not responsible for compliance with the applicable regulations and their control, nor for the approvals of the events.
An 11-member jury decides on the basis of the funding guidelines and in particular the funding criteria on the recommendation of the project applications. The decision will be announced in the 22nd week at the latest.