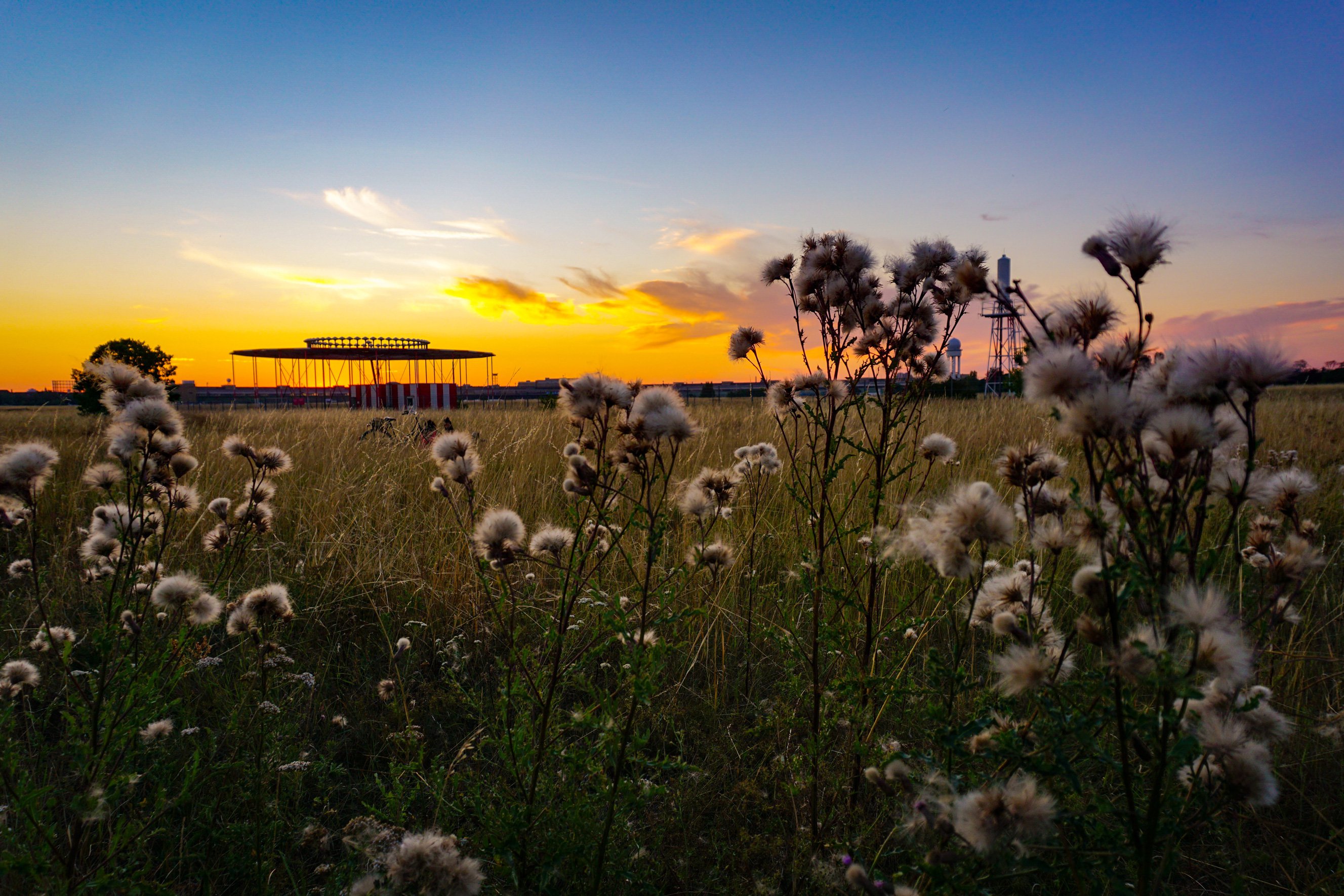 Call for Action of the DRAUSSENSTADT initiative
The Call for Action of the DRAUSSENSTADT initiative is being relaunched to fund admission-free cultural events in urban spaces in the second half of 2021. As the many performance and cultural venues in Berlin are still only available to a very limited extent or not at all, the Call for Action provides funding for public events in open-air urban spaces.
The Foundation for Cultural Education and Cultural Consultancy is awarding 1 million euros from funds of the Senate Department for Culture and Europe for cultural events in Berlin's DRAUSSEN space in publicly accessible locations that can be approved.
Thus, cultural events of up to 25,000 euros (in exceptional cases up to 40,000 euros) can be applied for for the implementation period from August 2021 until the end of 2021.
The application form will be online from Monday, 7 June until Friday, 18 June, 3 pm. The form must first be submitted online and then signed and postmarked by 18 June.
Telephone consultations are available during the application period on the information hotline. Answers to frequently asked questions can be found in our FAQ section.
Individuals (freelancers and solo self-employed persons) and legal entities such as companies, associations, federations, collectives, etc. that are active in Berlin as freelancers/self-employed or commercially active and registered are eligible to apply. Individuals must also be registered with their first residence in Berlin at the time of application submission and be at least 18 years old.
Eligible for funding are approvable, non-profit-oriented concepts for cultural events in publicly accessible urban spaces in Berlin, free of charge and outdoor. Applications can be submitted for events in a wide variety of formats from all cultural or artistic fields.
Applicants are free to choose suitable venues for their events. They are responsible for obtaining all necessary permits and insurances and for complying with all requirements. The permits do not have to be at hand at the time of application.
Permits for events taking place on the "Modellflächen" (model spaces) established together with the Club Commission are obtained by the organisers together with the host collectives responsible for the areas. The form for requesting the model spaces can be found here (in German).
A list of other areas, which are not run by host collectives, can also be found under Locations. It's worth taking a look - we update these lists continuously!
Those responsible for the project assure that a hygiene concept is available at the time of the event and that it will be implemented. The Foundation for Cultural Continuing Education and Cultural Consultancy is not responsible for compliance with the applicable ordinances or for monitoring them, nor is it responsible for approving the events.
The jury decided on July 21 about the funded events in accordance with the funding guidelines (in German). You can find the jury decision here.