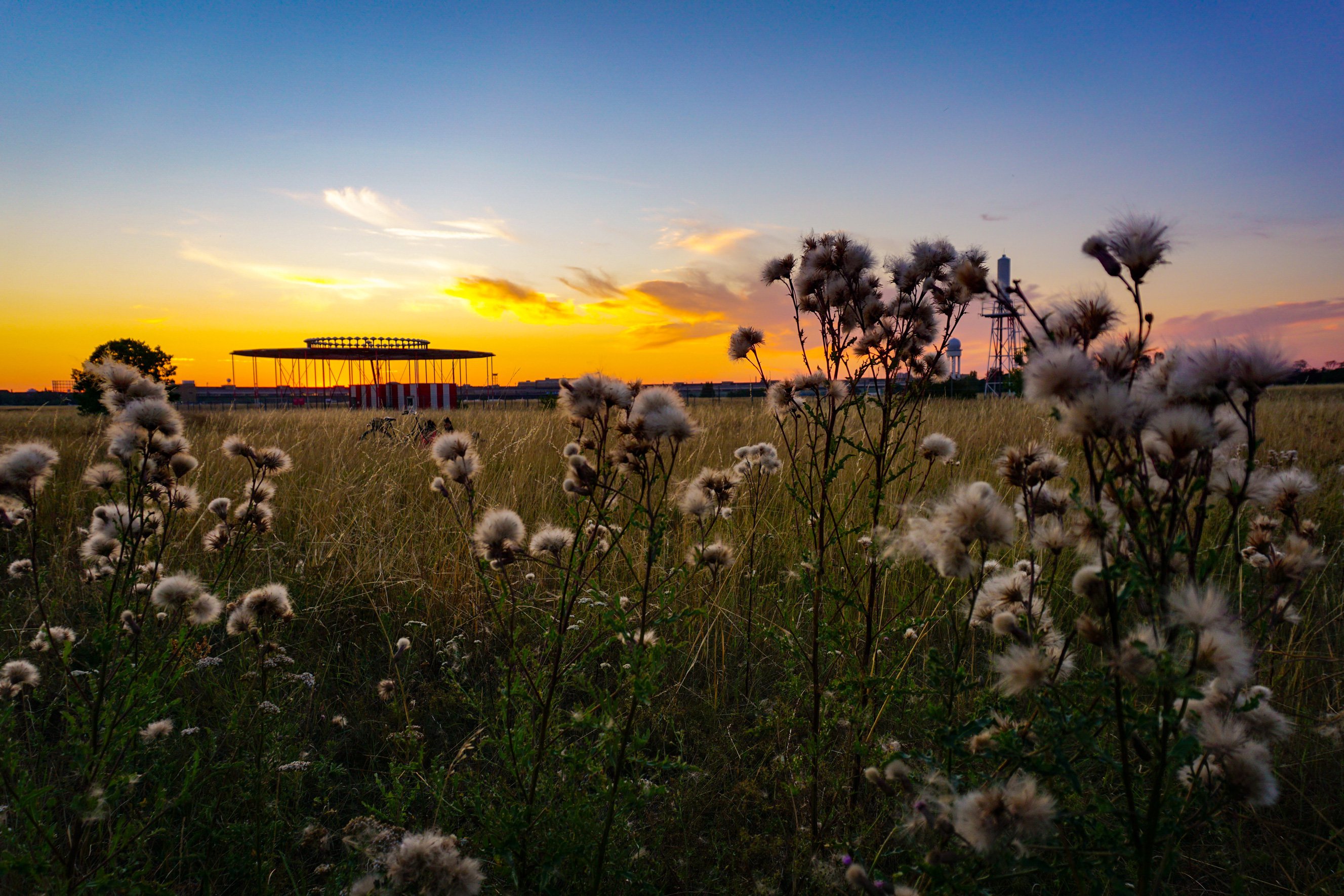 DRAUSSENSTADT
Call for Action 2023
We are pleased to announce the DRAUSSENSTADT-Call for Action from April 06, 2023 until April 23, 2023 (unfortunately, due to organizational reasons, we had to postpone the start of the call to April)! As before, it will fund non-commercial cultural events in Berlin's outdoor space.  The Stiftung für Kulturelle Weiterbildung und Kulturberatung will award more than 1 million euros in funding from the Senate Department for Culture and Europe.
You can apply for up to 25,000 euros gross for your events. The events can take place from June 2023 to December 2023. In exceptional cases, up to 40,000 euros gross can be applied for to reduce barriers. More information in the FAQ section and under Info & Downloads.
Who can apply for the funding?
Applications can be submitted by individuals (sole proprietors, freelancers, and solo self-employed) and legal entities such as companies, associations, federations, collectives, etc. in Berlin. Individuals do not have to have their primary residence in Berlin, but they must have their main place of living or working in Berlin. They have to be at least 18 years old at the time of application submission.
What can you apply for?
You can apply for non-profit-oriented concepts for cultural events in publicly accessible urban spaces in Berlin, free of charge and outdoors, are eligible for funding. These can be events in a wide variety of formats from all cultural or artistic disciplines.
Where do the events take place?
You are free to look for suitable locations for the event(s). They are responsible for obtaining all necessary permits and insurance and for complying with all requirements. The permits do NOT have to be available at the time of application.
Who decides on the applications?
The jury (t.b.a.) decides on the basis of the funding guidelines and in particular the funding criteria. The decision will be published in the end of May 2023 on this website. We will announce the jury members soon.
Where can I get help for the application process?
During the application period, you can call our info hotline twice a week.
The digital info session in cooperation with Kreativ Kultur Berlin will take place on Wednesday, April 5, 2023 from 5pm to 6:30pm. Registration via Kreativ Kultur Berlin here. The event will be held in German with translation into English spoken language.
On Tuesday, April 11, from 10 to 11:30 a.m., we invite you to the digital "Antragsfitness": In this workshop we will go through the application form step by step. The event will take place via ZOOM with interpretation from German spoken language into German Sign Language. Please indicate when registering if you need translation into DGS: m.nazeri@stiftungkwk.berlin.